If your teeth are stained, crooked, misaligned, misshapen, have gaps, or you are simply unhappy with the way they look, Lumineers may be the right choice for you. Ask the team at Heron Park Dental for more details.
What Are Lumineers?
To understand what Lumineers are, let's first take a look into veneers. Veneers are a cosmetic dental treatment option that help make your teeth appear both whiter and straighter. Typically made of thin porcelain material, they are used to cover up stained, discolored, or damaged teeth. 
Lumineers are a brand of veneer that are ultra-thin and durable, and faster to apply than regular veneers. Lumineers dental veneers can be applied seamlessly over your existing teeth to create a beautiful, natural-looking smile. Book your appointment with Heron Park Dental today and let us give you the gift of a brighter, straighter smile.
Creating beautiful smiles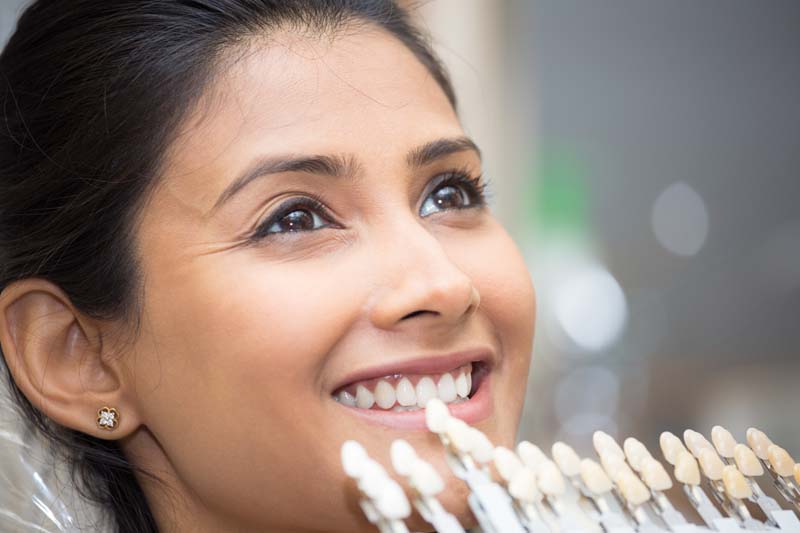 Lumineers Dental
Dental Implants
Orthodontist
Invisalign Treatment
Endodontics
Emergency Dentist
Dental Crown Bridge
Dental Fillings
Gum Disease
Radiographs
Teeth Whitening
Dental Examination
Extensive Experience
Wide Range of Services
Affordable Prices
Friendly Team
Why Opt for Lumineers?
Although both veneers and Lumineers are used to treat the same issues, there are some big differences. First, although porcelain veneers are thin, Lumineers are a lot thinner. In fact, at 0.3 mm, Lumineers are about half as "thick" as porcelain veneers, which are about 0.5 mm. That may not sound like much, but it makes a big difference when it comes to applying them.
Because porcelain veneers are thicker, we will need to remove some of your natural tooth material in order to "make room" for the veneer, so its surface is level with the surfaces of the neighboring teeth.
By contrast, since Lumineers are super thin, we won't need to remove tooth enamel in order to fit the Lumineer to your tooth. That means if you change your mind somewhere down the road and want to have the Lumineer removed, you can. 
Of course, just because Lumineers are thin doesn't mean they're not durable. In fact, the material used in Lumineers is so strong, you can expect your Lumineers to last as long as 20 years. Want to learn more? Call Heron Park Dental today!
 
A more natural looking result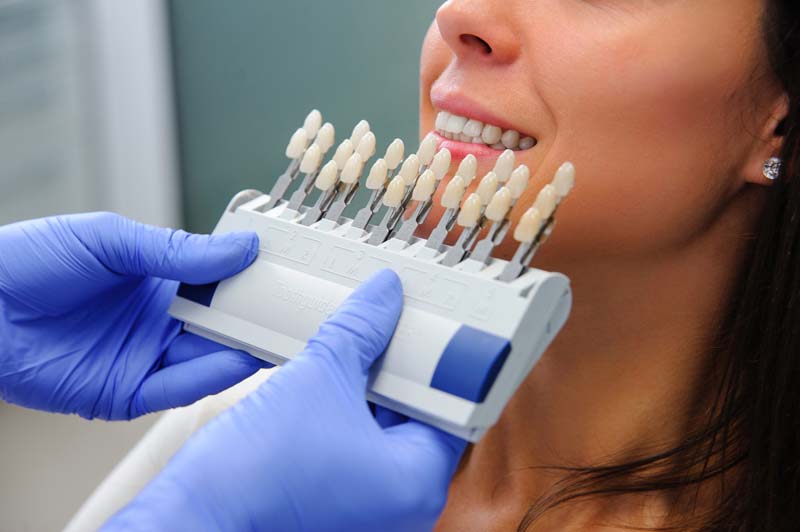 Gentle, precise and advanced oral care!
Are you looking for the most experienced and compassionate dental care providers in Ottawa? Book an appointment with Heron Park Dental today!
Dr. Al-Taee dentistry is committed to ensuring that the collection and processing of data carried out by our
heronparkdental.com
site complies with the General Data Protection Regulations (GDPR) and the Data Protection Act. To know and exercise your rights, particularly concerning the withdrawal of consent to the use of collected data, please consult our
privacy policy