The skilled and experienced dental professionals at Heron Park Dental are well-equipped to perform your digital dental x-ray safely and responsibly. Call today!
What Is A Digital X-Ray?
A digital dental x-ray uses a blast of concentrated electromagnetic radiation which penetrates your body to for an image. Denser structures like bones are able to absorb the flow of light and radiation from the x-ray to provide your dentist with an unobstructed view of your teeth and jaws.
Digital dental x-rays may be used to monitor developments in the state of your dental health. This is why the dentists at Heron Park Dental prefer to order x-rays at regular appointment intervals to collect the most accurate record of your dental health possible.
Digital dental x-rays may be used to detect and diagnose cavities, damaged roots, periodontal disease, the presence and development of wisdom teeth, and much more. Call us today for details.
 Keeping accurate records of how your teeth are faring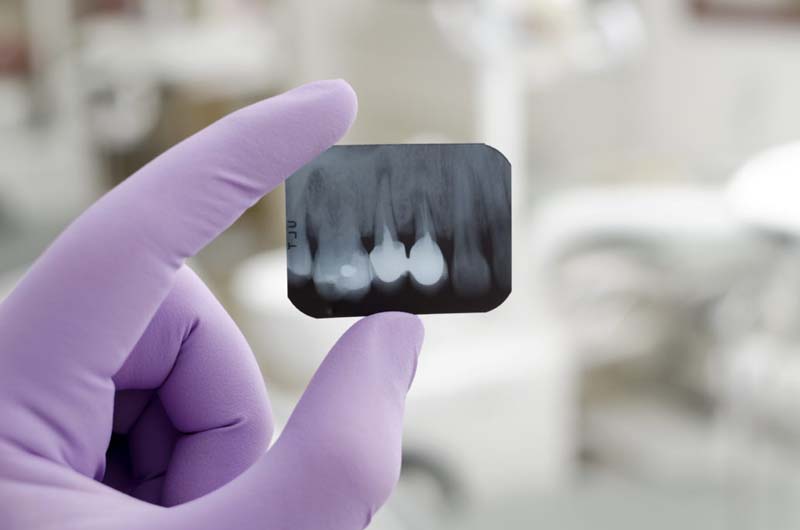 Lumineers Dental
Dental Implants
Orthodontist
Invisalign Treatment
Endodontics
Emergency Dentist
Dental Crown Bridge
Dental Fillings
Gum Disease
Radiographs
Teeth Whitening
Dental Examination
Extensive Experience
Wide Range of Services
Affordable Prices
Friendly Team
Types Of Digital X-Rays
Digital dental x-rays come in a variety of different shapes and sizes. For instance, a panoramic dental x-ray provides a broad view of the teeth, jaws, and nasal/sinus area. Panoramic x-rays are commonly used to determine whether certain orthodontic procedures may be necessary.
Occlusal dental x-rays provide Heron Park Dental staff with a view of the floor of your mouth, allowing them to gain a clearer view of your upper and lower jaw and bite. This type of digital dental x-ray is used to monitor the development of adult and baby teeth in children.
Bite-wing dental x-rays provide a view of the posterior teeth. This provides your dentist with a better idea of how and where your upper and lower teeth touch each other. This type of x-ray can also shed light on which teeth show signs of decay.
Finally, periapical dental x-rays provide your dentist with a more complete image of a tooth or teeth. It can show them everything from crown to bone in order to detect and diagnose issues on an individual basis.
Helping us build a clearer picture of your dental health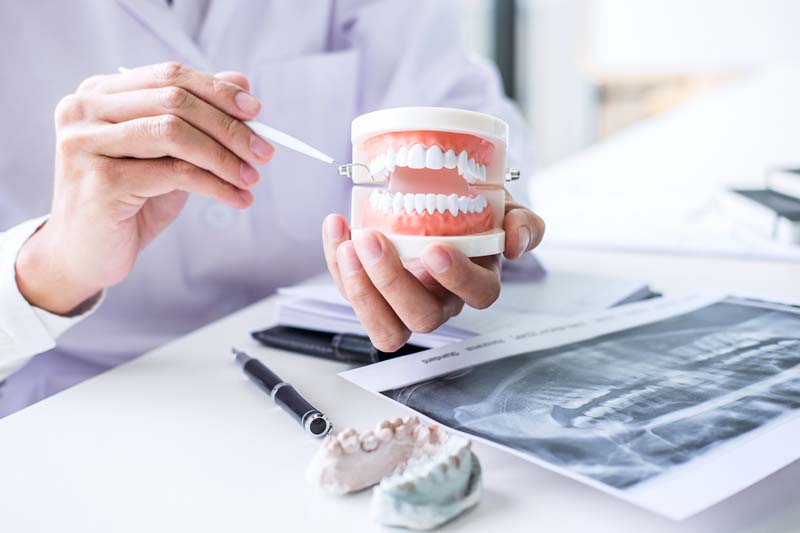 Gentle, precise and advanced oral care!
Are you looking for the most experienced and compassionate dental care providers in Ottawa? Book an appointment with Heron Park Dental today!
Dr. Al-Taee dentistry is committed to ensuring that the collection and processing of data carried out by our
heronparkdental.com
site complies with the General Data Protection Regulations (GDPR) and the Data Protection Act. To know and exercise your rights, particularly concerning the withdrawal of consent to the use of collected data, please consult our
privacy policy